Arshdny ... The Gude Of All Businessmen
Get Your Consultation On Arshdny
We Will help You To Start You Small Project By Consultations of Super Mentors In The Our Country, Chat Any Of Them In Your Subject any Time You Want .
App Idea
This App Is For Being In Touch Between Mentors and Entrepreneur For Consulting and Blisses management and the Start-up companies
Choose the Mentor through a smart search engine that contains many filters that facilitate the search process to reach the maximum compatibility with your requirements.
Choose your appointment from pre-set dates by the guides and make the payment through an easy and secure payment method
Meet the mentor that you selected online on time and chat with him and get advice and advice that develops your business
Arshdny application features
Mobile application that provides many useful features and features for entrepreneurs, entrepreneurs and startups
A group of professional guides in different and multiple fields provide you with support and assistance in developing your startup and company
Know and form a network of relationships with the best experts in the Arab world and get through them wonderful ideas for opportunities to help you grow your business.
Read and see many articles written by experts and mentors in the field of entrepreneurship to learn a lot of useful and valuable information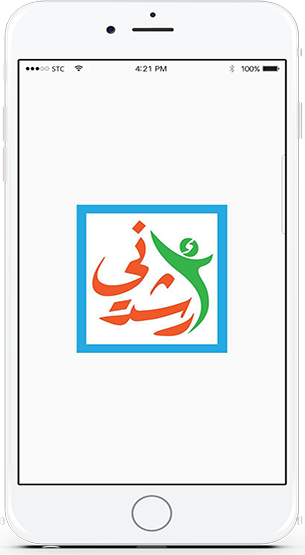 The latest articles
Featured articles written by the best professional experts are constantly being added
What is the scope of the Arshadni Geographic Application?

Guide me has a database of mentors in most countries of the greater Arab world. We work every day to expand the database and add qualified mentors to serve you

Are there fees for using the app?

Guide me is a free download site for Android stores and Apple applications. No need to pay the usage fee. It is a platform that enables entrepreneurs and mentors to communicate to make small projects successful in the Arab world

How do I check the credibility of the business advisor?

We are doing our best to choose the right mentor .. There is a scientific committee under the supervision of the Entrepreneur Association in cooperation with "Saudi Mentors" to approve any mentor

I am a guide how can I register on the site

You can register for free by filling in your information in the application registration page. Make sure to select your account as a business mentor to receive alerts for advisory service requests